The Gibbes Museum of Art named an artist known for his work on criminal justice as its 2023 winner of the 1858 Prize for Contemporary Art. 
Sherrill Roland's winning 2022 public art piece, "Due Innocence," asks viewers in Charlotte "What does your innocence look like to a local judge?" with the letters appearing in the form of a vintage eye exam poster, each line shrinking after the one above.
For this public art signage in North Carolina, a young professionals group at the Gibbes (Society 1858) picked Roland to receive a $10,000 cash prize and recognition at their annual forum Feb. 9.  
Roland was a honorable mention for the prize last year alongside mixed-media artist T.J. Norris-Dedeaux and winner Raheleh Filsoofi. The annual award recognizes a living Southern artist adding new understanding to the arts in the South. 
Roland's work only uses materials he had access to, or saw, while incarcerated for 10 months and two weeks for a crime he did not commit and was later exonerated of in 2015, according to The Guardian.
Roland, from Asheville, N.C., does not discuss the specific crime that a Washington, D.C., judge wrongfully decided he should go to prison for during a bench trial with no jury.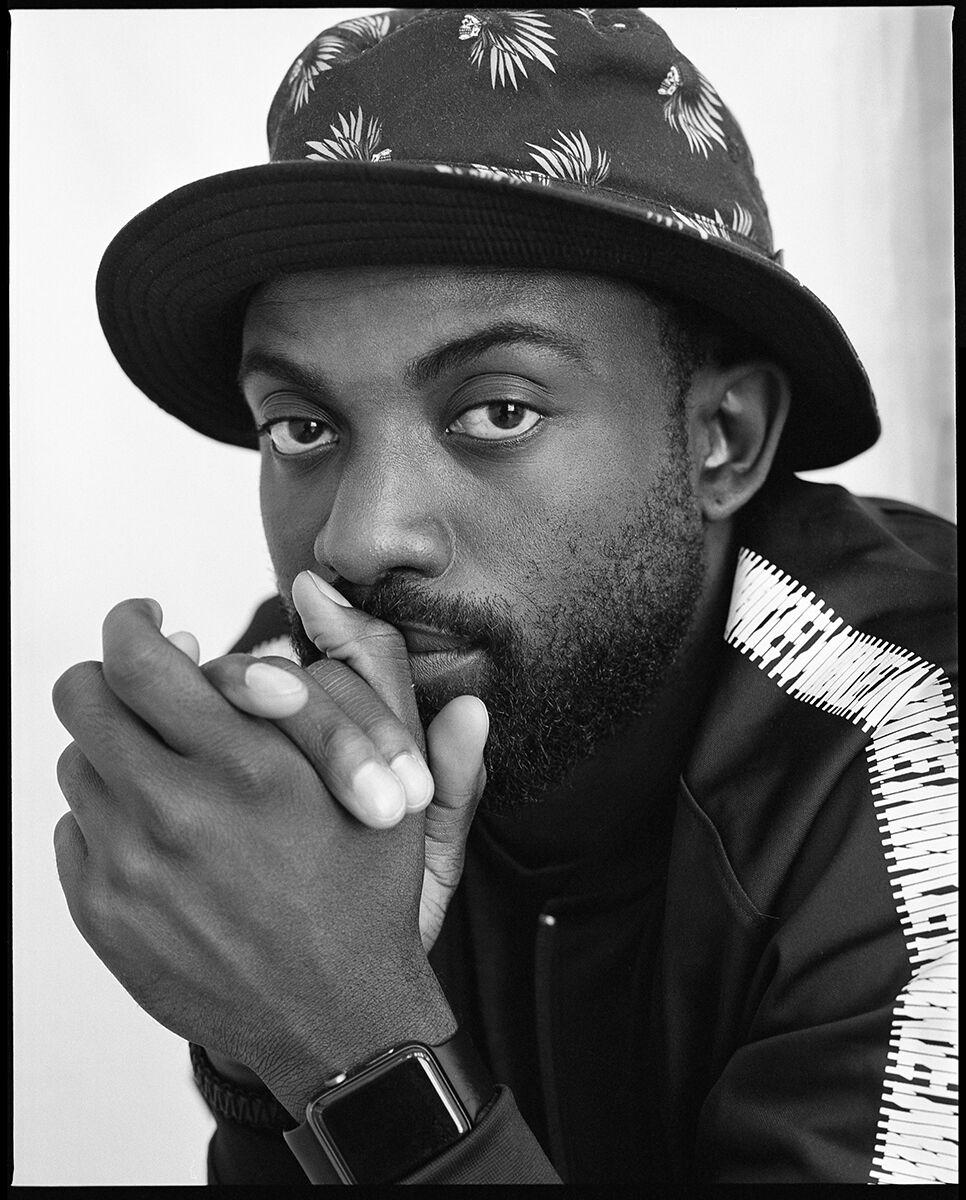 "We're proud to honor Sherrill and his work for imparting a firsthand understanding of the ramifications of the criminal justice system and how art can lead to healing," said Angela Mack, executive director of the Gibbes, in a news release.
Roland is an interdisciplinary artist who explores innocence, personal identity and community and how they could be reimagined in the context of the American criminal justice system. Society 1858 praised his work for using his personal story to make space for others to share their own stories of incarceration.
His work, manifested across different media, shines a light on the invisible costs, damages and burdens of being incarcerated, they wrote. He has exhibited his work at the Tanya Bonakdar Gallery in New York City and the Maria and Albert de la Cruz Gallery at Georgetown University.
The Society 1858 named sculptor and installation artist Carlie Trosclair and papercut artist Hiromi Moneyhun as honorable mentions this year.