Louisiana loves to celebrate anything and everything — from fall to French bread, beer to books.
As the weather cools off (at least a little), here's a look at area fairs and festivals in October and November. If you don't see your celebration listed, please email the info to red@theadvocate.com. 
WEDNESDAY-SUNDAY, OCT. 4-8
TANGIPAHOA PARISH FAIR: Florida Parishes Arena, 1301 N.W. Central Ave., Amite. Agricultural exhibits, music, food, talent showcases, rides and more. tangifair.org.
THURSDAY AND SATURDAY-SUNDAY, OCT. 5 AND 7-8
A TASTE OF THE DEEP SOUTH: 7 p.m. Thursday, pre-party, Henry Turner Jr.'s Listening Room, 2733 North St.; and festival, noon-8 p.m. Saturday and Sunday, Riverfront Plaza, downtown Baton Rouge. Live music, cultural dance troupes, vendors village and food court. Lawn seating; bring your chairs. htjday.com.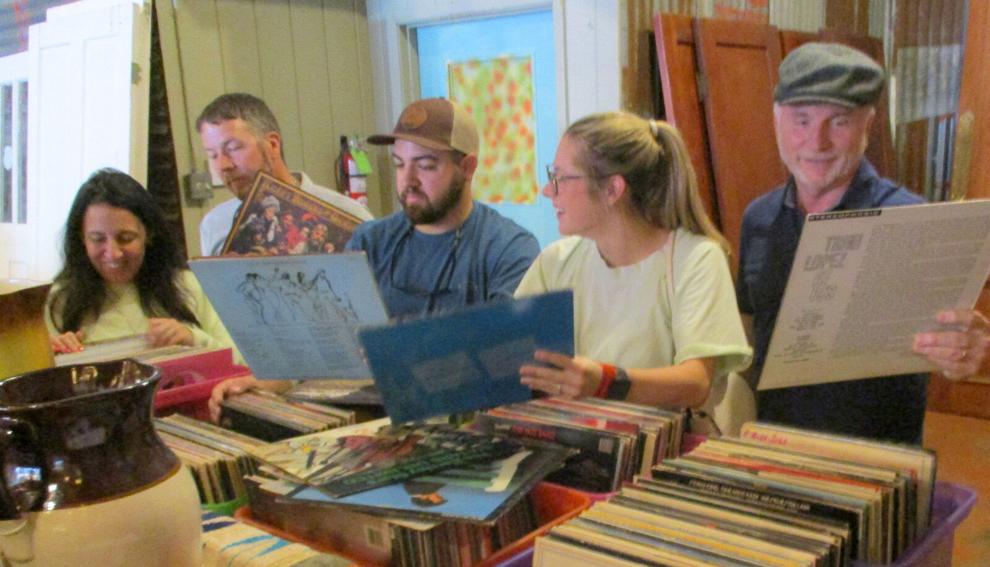 FRIDAY-SUNDAY, OCT. 6-8
LOUISIANA CATTLE FESTIVAL & FAIR: 6 p.m.-midnight Friday, 9:30 a.m.-midnight Saturday, and 9 a.m.-4 p.m. Sunday, festival grounds, downtown Abbeville. Fais do-do, music, exhibits/activities, parade, cattle demonstrations, rib eating contest. louisianacattlefestival.org. 
SATURDAY, OCT. 7
DENHAM SPRINGS ANTIQUE VILLAGE FALL FESTIVAL: 9 a.m. to 4:30 p.m., historic Antique Village, along Range Avenue, downtown Denham Springs. Entertainment; food; browsing among more than 160 participating artists, crafters, businesses and community groups; children's area; Acacia Shriners with games and clowns; balloon artist; Livingston Parish Library bookmobile; Livingston Parish Sheriff's Department and the local Fire Department with public safety displays and other activities, including a pumpkin carving tent; and Spooktacular Costume Contest benefiting Rescue, Rehome, Repeat, who'll also have pet adoptions. Admission, children's activities and parking is free. Produced by the Denham Springs Antique Village Merchants Association and their partner, Pelican State Credit Union. denhamspringsantiquedistrict.com. 
BATON ROUGE MAKER FAIRE: 10 a.m.-4 p.m., Main Library at Goodwood, 7711 Goodwood Blvd., Baton Rouge. A venue for "makers" to demonstrate hobbies, experiments, projects and more. Headliner is Burt Fleming, chainsaw carver and owner of WoodBCreations. ebrpl.com.
INTERNATIONAL FRENCH BREAD FESTIVAL: 11 a.m.-7 p.m., Main Street Pavilion, 1630 Main St., Jeanerette. The inaugural event opens with the Blessing of the Bread ceremony, followed by live music from Justin Morales, Leah Simon, Mr. Hot Topic, Justin Champagne, local recording artist Andrew Jackson and zydeco's Wayne Singleton and Same Ol' 2 Step band. Also, chefs' competition, food vendors, the Lagniappe Market showcasing local art and crafts, a STEM kids corner, vintage car show, and a zydeco competition to crown the French Bread Festival King and Queen. intlfrenchbreadfest.com/.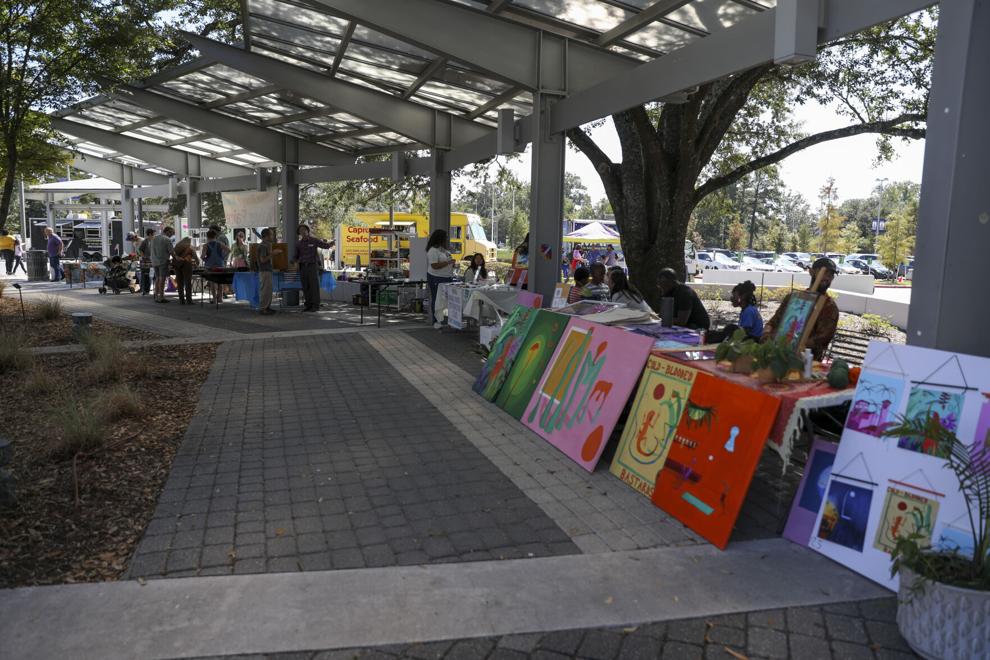 SATURDAY-SUNDAY, OCT. 7-8
HARVEST DAYS: 8 a.m.-5 p.m., LSU Rural Life Museum, Essen Lane. Living history demonstrations of activities that took place on Louisiana farms during harvest time in the 1800s, open-hearth cooking, soap making, wagon rides and more. https://www.lsu.edu/rurallife/events.php.
SATURDAY-SUNDAY, OCT. 7-15
LIVINGSTON PARISH FAIR: Fairgrounds, Livingston. Parade, pageants, livestock judging and show, talent show, rodeo, carnival midway, pet show, and 4-H and other exhibits. livingstonparishfair.com.
SUNDAY, OCT. 8
ST. JOSEPH CATHEDRAL FALL FEST: 10:30 a.m., Children's Mass, 401 Main St.; noon, picinic, Magnolia Mound Plantation, 2116 Nicholson Drive (enter from Iowa Street), Baton Rouge. Face painting, games, pinata, cupcake decorating, photos with a fall character, hamburgers and ice cream. Free, but RSVP to office@cathedralbr.org.
SUNDAY, OCT. 8, 15, 22, 29
ANGOLA FALL RODEO AND CRAFT SHOW: 17544 Tunica Trace, Angola. Offenders with good behavior compete in various rodeo events, earn money in the competition, and sell hobbycraft, inmate-made furniture, art and jewelry. Free admission to the Louisiana Prison Museum & Cultural Center. www.angolamuseum.org/rodeo.
FRIDAY-SUNDAY, OCT. 13-15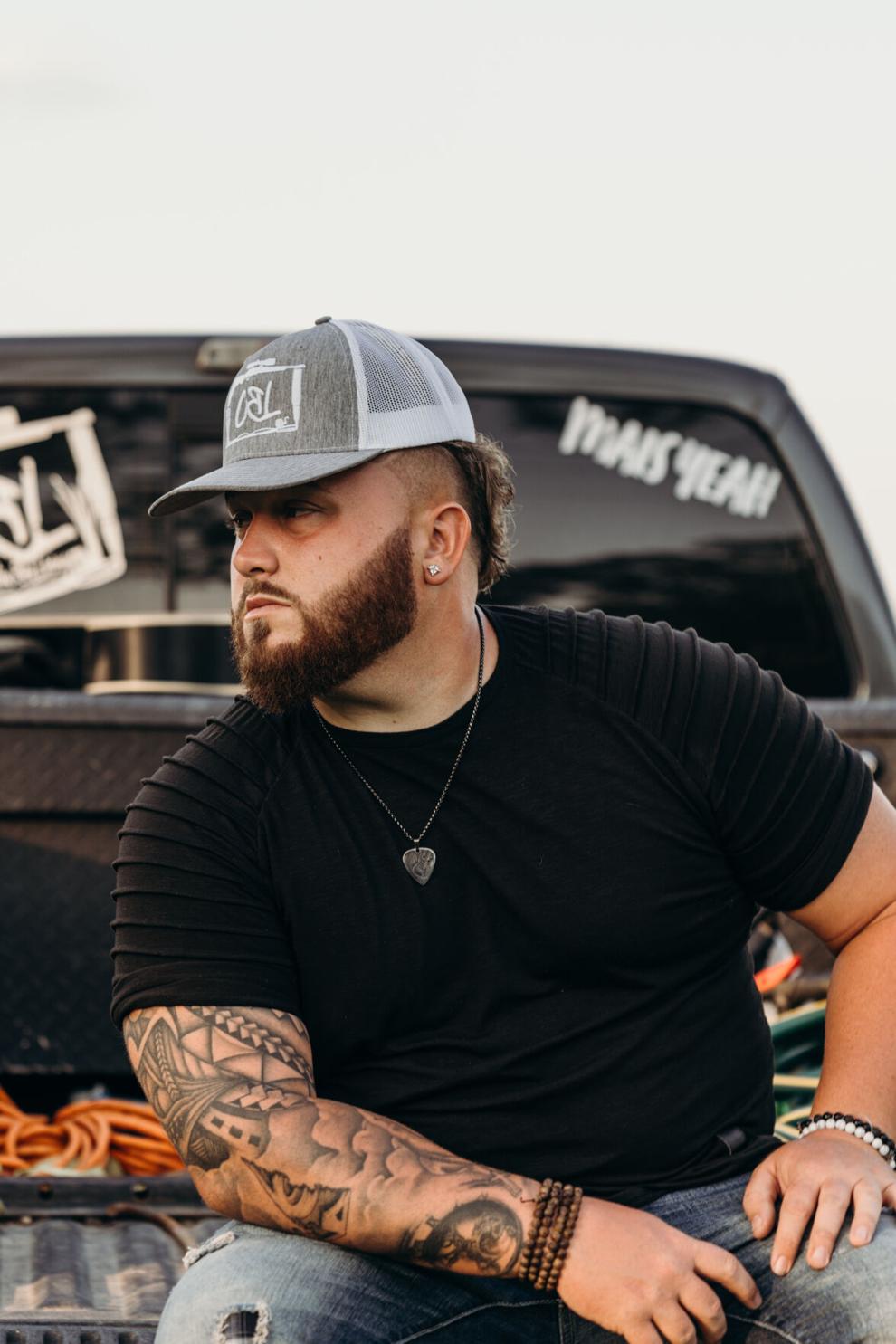 FESTIVALS ACADIENS ET CRÉOLES: Girard Park, 500 Girard Park Drive, Lafayette. It's the 49th year for the world's largest Cajun and Creole festival, and the first year it's a full-scale free event. The celebration will honor Clifton Chenier with a three-day lineup featuring performances by local and international legends like Sonny Landreth, C.J. Chenier, Roddie Romero and Corey Ledet. Amis du Teche, Luke Huval Band and Alphonse Ardoin and the Zydeco Kingz will make their festival debuts. Food, crafts, 5K-10K runs and duathlon. https://festivalsacadiens.com/.
SATURDAY, OCT. 14
SHADOWS ARTS & CRAFTS FAIR: 9 a.m.-4 p.m., gardens of Shadows-on-the-Teche, 317 E. Main St., New Iberia. More than 100 artists selling art, jewelry, clothing and more, along with food vendors. shadowsontheteche.org. 
SATURDAY-SUNDAY, OCT. 14-15
WORLD CHAMPIONSHIP GUMBO COOK-OFF: downtown New Iberia. Roux Run, adult and youth gumbo cook-offs, beans contest, live music, children's activities, Cajun/Creole food midday Saturday, and gumbo-only midday Sunday. (337) 364-1836.
WEDNESDAY-SATURDAY, OCT. 18-21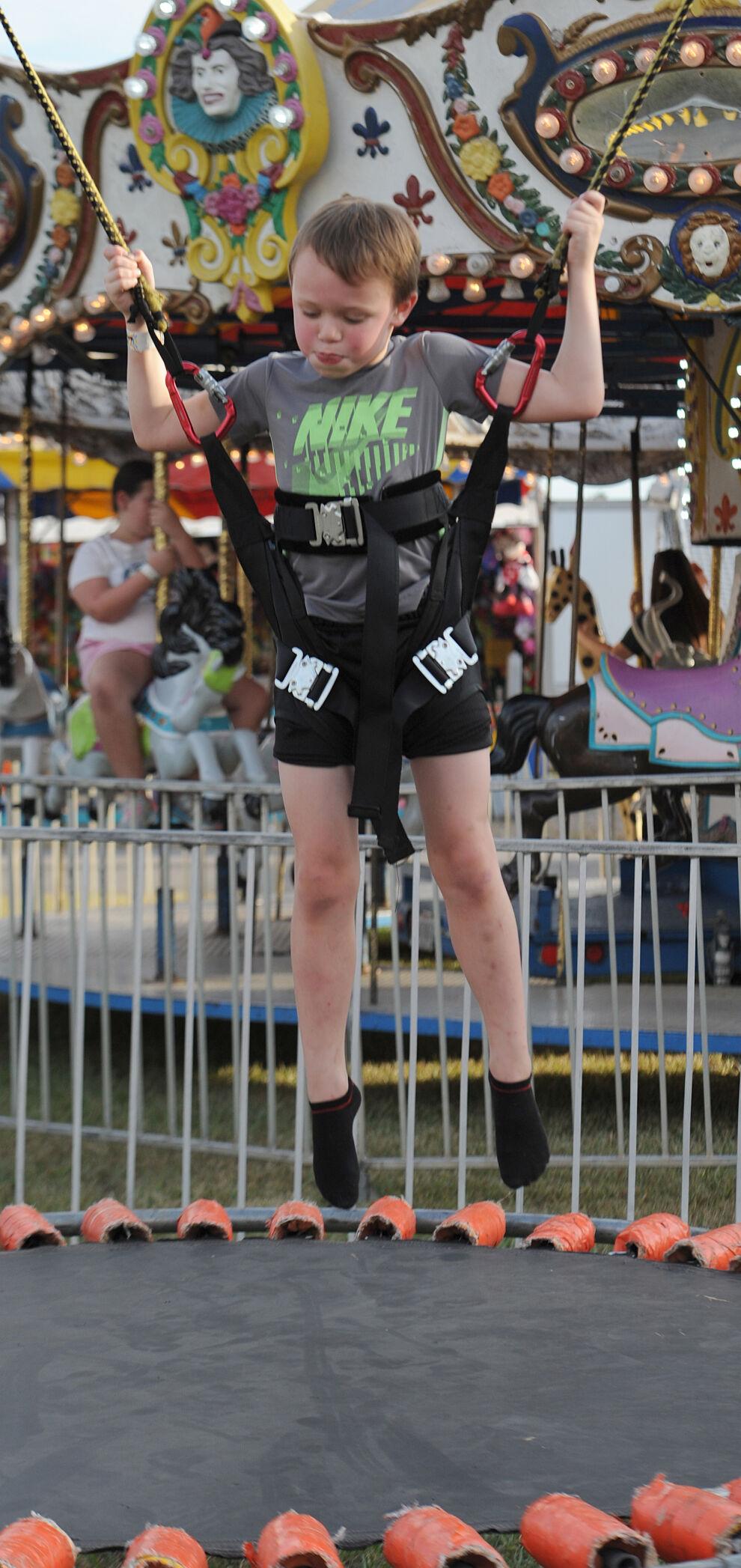 HOLLYDAYS: Raising Cane's River Center Exhibition Hall, 275 S. River Road. Presented by the Junior League of Baton Rouge, the event features general market shopping with vendors selling unique gifts of all kinds, Mercedes and Rolex raffles and signature events. juniorleaguebr.org.
SATURDAY, OCT. 21
THE BIG EASEL: 9 a.m.-4 p.m., River Ranch Town Square, 1 Degaulle Square, Lafayette. This juried art event features 60+ artists displaying their work representing a variety of mediums including acrylic, pottery, porcelain, mixed media, oil, photography, metal, jewelry, wood, glass, encaustic, clay, watercolor, fiber and more. All art is available for sale on event day. https://www.riverranchdev.com/events-2/the-big-easel-1.
SLAUGHTER FALL FESTIVAL: 10 a.m.-3 p.m., Slaughter Town Hall, 3337 Church St., Slaughter. Family fun, shopping, food and craft vendors, silent auction, kids' activities and live music. eventbrite.com.
SHAKE YOUR TRAIL FEATHER FESTIVAL: Paddle Parade, 10 a.m., from Poche's Country Club, 3027 Main Highway; Party in the Parc, 11:30 a.m., Parc des Ponts, 314 E. Bridge St., both in Breaux Bridge. Presented by the Teche Project. The parade travels 6.5 miles to Lil's on the Teche, south of town; for a shorter paddle, disembark at Parc des Ponts after 4.5 miles. The party, featuring food and live music, celebrates the Bayou Teche National Paddle Trail. Corey Ledet & his Zydeco Band will perform from noon to 2 p.m. techeproject@gmail.com.
GULF BREW BEER FESTIVAL: 1 p.m. to 5 p.m., downtown Lafayette. More than 200 different types of beer, crafts vendors hand-selected by Louisiana Crafts Guild, and entertainment across two stages. VIP tickets include access to VIP lounge in the Acadiana Arts Center, complimentary food and drink, and restrooms. Also, coronation of the King and Queen of the Brew, two community leaders who have triumphed in a fundraising competition in support of AcA's arts education mission. acadianacenterforthearts.org.
SATURDAY-SUNDAY, OCT. 21-22
HAMMOND NORTHSHORE REGIONAL AIRSHOW: 600 Judge Leon Ford Drive, Hammond. Featuring planes from across the United States and Canada in amazing performances, talented pilots and powerful jet engines. hammondairshow.com.
SATURDAY-SUNDAY, OCT. 21-22 AND 28-29
BOO AT THE ZOO: 9:30 a.m.-4 p.m., BREC's Baton Rouge Zoo, 3601 Thomas Road, Baton Rouge. A fun trick-or-treating extravaganza that won't scare the little ones. Participants should wear their best costumes. Each child ages 12 and younger will receive a pre-filled treat bag as they exit the zoo. brzoo.org.
THURSDAY-SUNDAY, OCT. 26-NOV. 5
GREATER BATON ROUGE STATE FAIR: 5 p.m.-10 p.m. weekdays and noon-10 p.m. Saturday-Sunday. Livestock shows, live music, carnival rides, concessions, roaming performers, contests, and Buster L. Brown Day for children with special needs. gbrsf.com. 
THURSDAY-SUNDAY, OCT. 26-29
FIFOLET HALLOWEEN FESTIVAL: various times and locations in Baton Rouge. Presented by 10/31 Consortium, the multi-day (and night) celebration offering a pub crawl on Thursday, Halloween Ball on Friday. Saturday, there's a Fifolet 5K, Arts Market and  Halloween Parade. An Awards Brunch on Sunday wraps up the party. 1031consortium.com.
SATURDAY, OCT. 28
LOUISIANA BOOK FESTIVAL: 9 a.m.-4 p.m., State Library of Louisiana, the State Capitol, the Capitol Park Museum and nearby locations in downtown Baton Rouge. A chance to meet writers, find new books to read and enjoy thought-provoking presentations. louisianabookfestival.org.
2023 GRAND COTEAU SWEET DOUGH PIE FESTIVAL: 9 a.m. to 5 p.m., grounds of the Grand Coteau Town Park behind Town Hall, 231 Burleigh Lane, Grand Coteau. Sweet dough pie vendors, food provided by area food trucks, arts & crafts, music and sweet dough pie contest. No alcohol and no pets allowed. Rain delay day is Saturday, Nov. 4. (337) 331-6352 or on Facebook (Sweet Dough Pie Festival of Grand Coteau).
CITY OF WALKER FALL FESTIVAL: 3 p.m.-7 p.m., Sidney Hutchinson Park, 13750 Ball Park Road, Walker. Food, music, hayrides, farmers and art markets, pie bake-off, children's village, costume contest and farm animals. (225) 665-3755.
SATURDAY-SUNDAY, OCT. 28-29
YELLOW LEAF ARTS FESTIVAL: 10 a.m. to 5 p.m. at Parker Park, 5730 Commerce Street (at Burnett Road), St. Francisville. Showcases 40-plus juried artists and craftspeople, make-and-take tent for kids, live music and vendor booths.
40th ANNUAL PLANTFEST!: 9 a.m. to 4 p.m. Saturday and noon to 4 p.m. Sunday, LSU Hilltop Arboretum, 11855 Highland Road, Baton Rouge. Native and traditional trees, shrubs, perennials, vines, ferns, gingers, camellias, edibles, ornamental grasses and more. More than 3,000 plants representing 300-plus species. New this year: Swamp Fly, a women-owned environmental landscape firm providing consultation and design services as well as installation and maintenance tips for your plants, natives in particular. Also, a children's activity tent, vendor's village, Hilltop gift shop, and "yarden" (aka garage) sale. www.lsu.edu/hilltop
SUNDAY, OCT. 29
BOO & BREW: 3 p.m.-6 p.m., downtown New Roads. Beer and food tastings (beer and food sold separately), live music and Halloween activities for children. https://www.facebook.com/BooandBrewNR.
FRIDAY-SUNDAY, NOV. 3-5
HARVEST FESTIVAL ON FALSE RIVER: downtown New Roads. Thirteenth annual community fair celebrating the area's agriculture. harvestfestivalnewroads.com.
SATURDAY-SUNDAY, NOV. 4-5
GIANT OMELETTE CELEBRATION: 9 a.m.-5 p.m. Saturday and 6 a.m.-4:30 p.m. Sunday, Magdalen Square, Abbeville. Juried art show, egg games, Cajun food and music, Antique farm implement and car show and charity bike ride. On Sunday, French Mass, procession of chefs to the 12-foot skillet where they cook a 5,000-plus-egg omelette over an open fire; 600-egg children's omelette cooked alongside the main event. giantomelette.org.
SUNDAY, NOV. 5
CAP CITY BEER FEST: 2 p.m.-5 p.m., North Fourth Street, downtown Baton Rouge. Craft beer tastings from local breweries, music, trivia, local food trucks and homebrew competition. This event benefits Companion Animal Alliance. capcitybeerfest.org.
FRIDAY-SUNDAY, NOV. 10-12
ST. FRANCISVILLE FOOD & WINE FESTIVAL: The Myrtles, 7747 U.S. 61, St. Francisville. Seated wine dinners featuring visiting chefs on Friday and Saturday, and grand tastings and festival marketplace on Sunday. stfrancisvillefoodandwine.com.
FRIDAY-SATURDAY, NOV. 17-18
HOLIDAY MARKET AT THE MILL: 10 a.m.-7 p.m. Friday and 10 a.m.-5 p.m. Saturday, 311 Mill St., New Roads. Vendors, craftsmen and artisans, decorative items, live plants, antiques and clothing for the whole family. marketatthemillnewroads.com.