COLUMBIA — In the last four years, literary classes and library exhibits at the University of South Carolina have had a novel edition: the comic book.
Since 2019, the state's largest university has built its collection of superhero, funnies and graphic novels to be one of the most comprehensive in the country. 
"We are now a national, arguably even international, center for studying comic books at a university," said Michael Weisenburg, the associate director of rare books and special collections for USC libraries. "We're definitely a top-five school for comic books."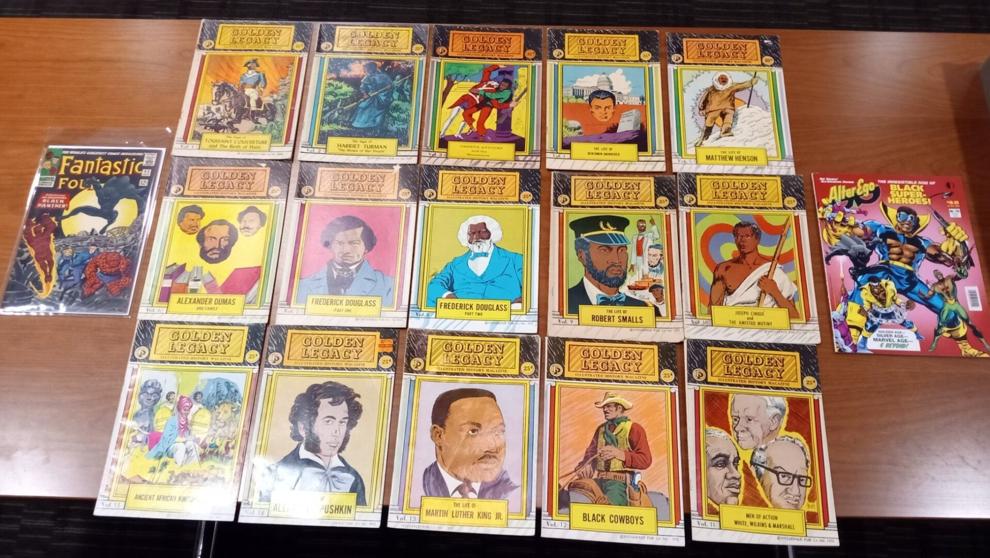 Gary Watson started the collection in 2019 with a donation of 150,000 comics, magazines and pulps he had amassed since 1958. The donation, valued at about $2.5 million, spread the word that USC Library was a home for comics.
Other donors have given thousands of comics they've been storing, filling the gaps of Watson's original donation to create a comprehensive view of the art form's history. Derrek Royal, an academic in comic studies, contributed more than 18 tons of indie comics in 2019, which the library is still counting up. Roy Thomas, the former editor-in-chief of Marvel Comics, gifted boxes of his personal collection to the university this year.
"We went from zero to 60 immediately and we're not stopping," Weisenburg said.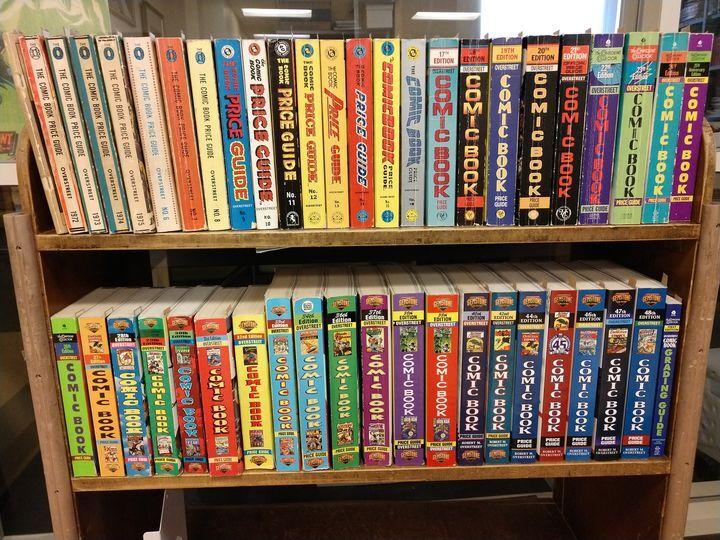 The comic book collection is so vast that every exhibit in the Hollings Library has had a comic book in it, he said. An exhibit on the university's LGBTQ+ history this month displayed gay pulp comics.
This growing collection has found its place in the classroom as well. Qiana Whitted, an English and African American Studies professor, uses the materials in her course Race, Class and the Graphic Novel. Whitted received a Will Eisner Comic Industry Award for her academic work on the art form in 2020. Gender studies students peruse original Wonder Woman comics each semester to learn about second-wave feminism as part of Women and Gender Studies senior instructor Dawn Campbell's course.     
Mark Minett, an associate English professor, teaches his students about copyright, censorship, adaptation and American culture through the lens of comic books. Comics are an interesting medium, despite their banal treatment in the mainstream, Minett said. The art form has transformed from "lowbrow" media for children to cultural touchstones heading billion-dollar movie industries.
"To understand American culture, you have to understand American popular culture," he said. "You're misunderstanding the way in which our culture works if you deem products that appeal to mass audiences beneath us."
Minett finds value in his students being able to interact with comics that were published decades ago. Publishers have rereleased landmark comics in complete volumes for modern audiences. However, Minett wants his students to be able to experience the art in its original context, with its authentic inking, misprints and advertisements. 
At the beginning of this year, 30 students, faculty and community members had a chance to get up close and personal with the comics. The library hosted a "bag and board" party at which participants sifted through boxes of these historic comics, stabilizing them in archival plastic slips as they went.
"They had a chance to flip through and really experience hands on the history of comics from the '60s, '70s, '80s, '90s and the '00s," Minett said.